Event Information
Event: Poynton Dippers 2017 Annual Club Championships
Venue: Poynton Leisure Centre
Date: 14th October 2017
Time: Warm up will commence shortly after session start time.
1st Session - 1pm to 3pm for under 11yrs
2nd Session - 3pm to 6pm for over 11yrs
Additional Information: Swimmers should bring on to poolside, a drink, some healthy snacks, a t-shirt and shorts to keep them warm and a towel.  Please be aware that one of the swimmers has a nut allergy so please can we avoid bringing nuts as a snack.
Accepted Entries
Age Group
Girls
Boys
Under 9yrs
Sophie Harriott
Sophia Turner
Oliver Barker
Harry Derham
Matthew Jarvis

Under 11yrs
Matilda Barker
Mia Barratt
Florence Romei Bown
Sara Elliott
Alyssia Hall
Amylia Hayman
Abigail Jarvis
Libbie McClintock
Lucy Naden
Lucy Peel
Martha Ricketts
Isabella Waterworth
Abigail Waites
Daniel Allen
Harry Ellarby
Roan Garside
Oliver Nicholas
Ethan Rimmer
Stanley Walker
Ewan Zughaid
Under 13yrs
Eleanor Archer
Lucy Bell
Alice Ellarby
Emily Harriott
Hannah Hunter
Madeleine James
Emily Marriott
Maddison McClintock
Elissa Naden
Isabelle Parsons
Isabella Pendlebury
Jemima Quinn
Poppy Shield
Nell Whittle
Bethany Windscheffel
Liam Bell
James Bonner
Luke Francis
Joseph Griffiths
Dylan Moffatt
Oliver Nolan
Sean Reynolds
Oliver Waterworth
Alexander Zughaid
Under 15yrs
Alicia Mitra
Poppy Quinn
James Emmerson
Adam Harte

Over 15yrs
Freya Babbage
Emma Harte
Holly Martindale
Alexander Archer
Reece Nolan

Our Gold Sponsors
We would like to thank all our gold sponsors.
John Beaumont
Carol Whittington
Our silver Sponsors
We would like to thank all our silver sponsors.
Our Bronze Sponsors
We would like to thank all our bronze sponsors.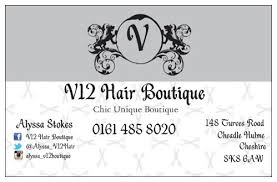 Holistic Therapy by Milena Hall
Poynton Leisure Centre Roller Disco
Poynton Dippers Club Records